Aya Nakamura For Balenciaga Music
On March 17th, 2022, an exclusive playlist by Aya Nakamura for Balenciaga was released to stream and download on Apple Music. Launching simultaneously, limited-edition Balenciaga x Aya Nakamura merchandise was in stores and on Balenciaga.com. Aya has broken and re-broken records in terms of music streaming with her chart-topping tracks, garnering her titles like most-watched, most-played, most-viewed, and most important French singer in Europe right now by the press and major platforms. For Balenciaga, she has selected a list of songs that have inspired, influenced, and enthralled her throughout her life.
Spotify
Deezer
Amazon Music
Youtube Music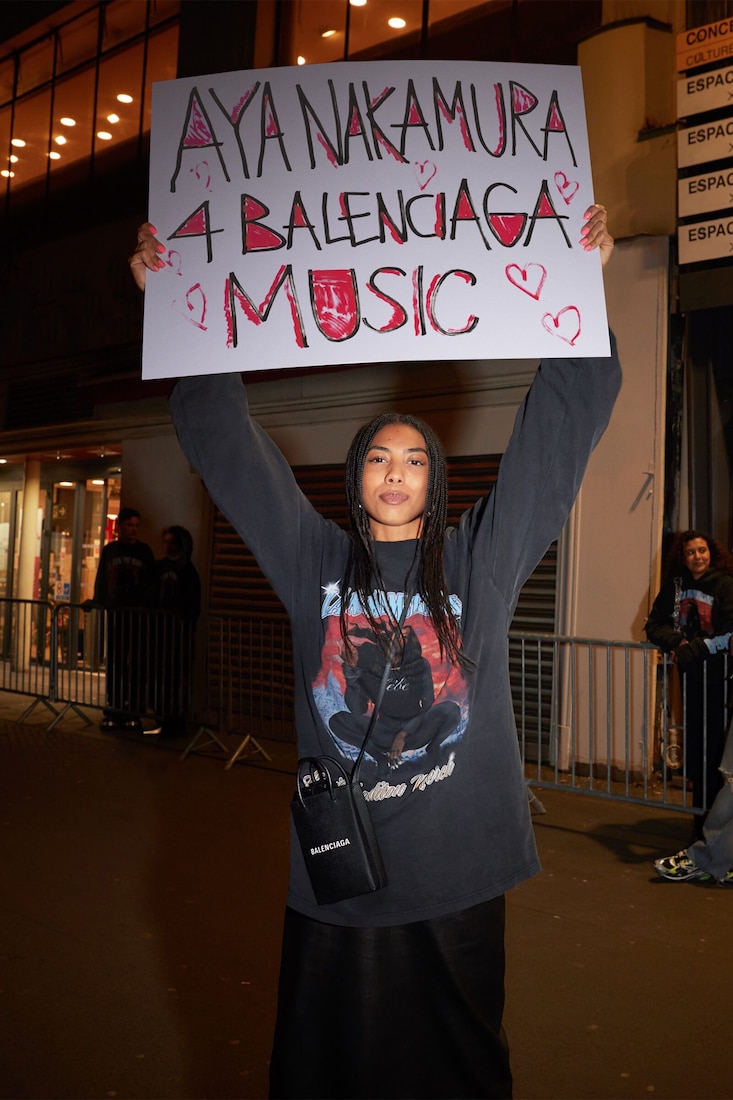 Accompanying this playlist was a limited-edition unisex Balenciaga line of clothing and accessories created in the tradition of concert merch. To announce the collaboration, a campaign of videos and photographs show fans wearing the merch and holding homemade signs while in line for autographs. As an official curator on Apple Music, Balenciaga selects artists to create original playlists. Tracks are chosen by the selected artist, who is chosen by Demna himself. Demna started off the series with his own playlist and followed that with one by American drag queen RuPaul.