Acid Arab For Balenciaga Music
On May 2nd, 2022 an exclusive playlist by Acid Arab for Balenciaga was released to stream and download on Apple Music. Launching simultaneously, limited-edition Balenciaga x Acid Arab merchandise was available in stores and on balenciaga.com. Announcing the collaboration was a limited-edition unisex Balenciaga line of clothing and accessories in fluorescent green printed with the words "Acid Arab" in Arabic and Roman lettering. A dedicated campaign of augmented photography by Éamonn Freel accompanied the playlist and merch. Freel has worked on Balenciaga Eyewear and High Summer campaigns in the past.
Spotify
Apple Music
Deezer
Amazon Music
Youtube Music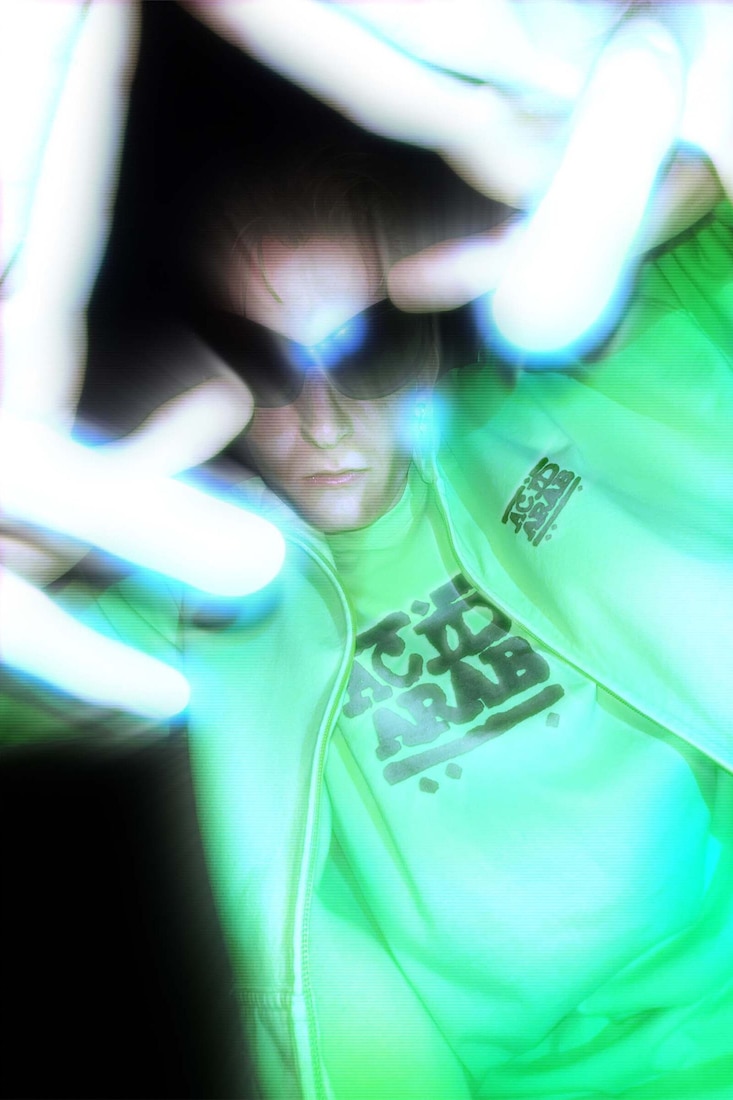 Acid Arab formed in Paris in 2012 as a music collective, the concept of which was and is to create a space for Arab culture in the world of contemporary electronic music. They tour clubs and festivals worldwide with their blend of Western electronic and Eastern sounds and vocals. As an official curator on Apple Music, Balenciaga selects artists to create original playlists. Tracks are chosen by the selected artist or group, based on their personal tastes and influences. These creators are chosen by Demna, who started off the series with his own playlist, followed by exclusive drops and limited-edition merch from American drag performer RuPaul, and French pop singer Aya Nakamura.