About Balenciaga Music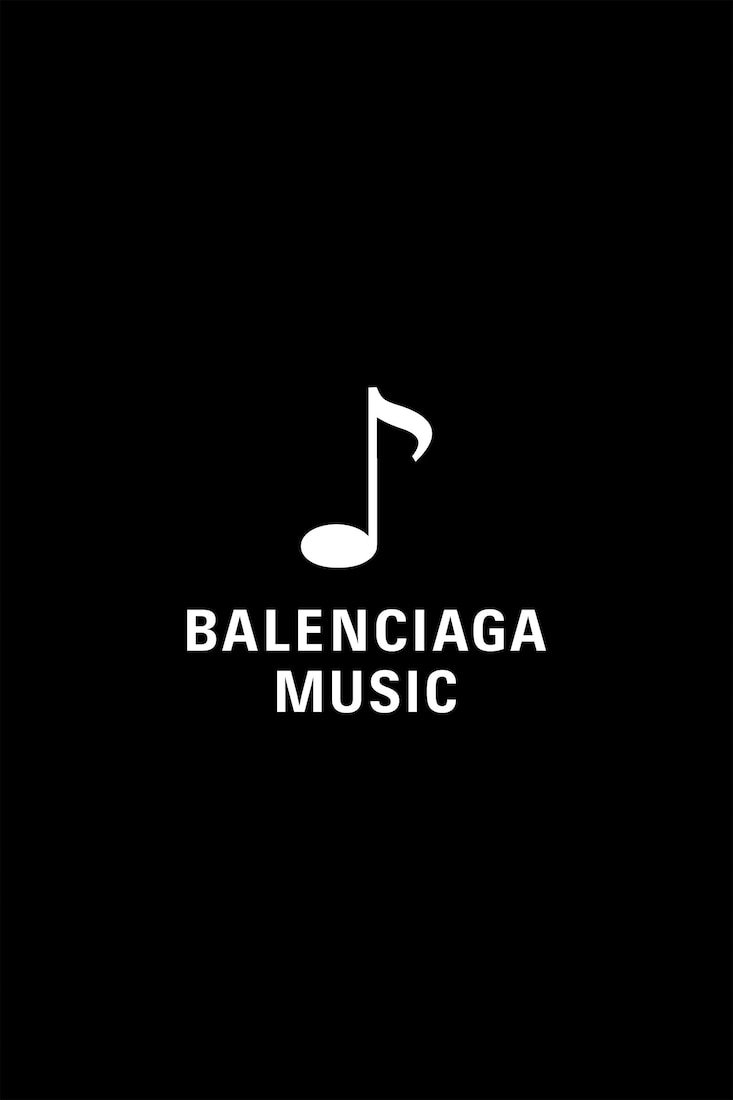 As music is an inherent part of Balenciaga's culture and creative force, the Balenciaga Music platform was conceived to offer a 360 experience that includes hand-selected playlists, limited-edition merchandise, exclusive content, and interactive campaigns. It introduces mixes made by a variety of artists working all over the world through a large variety of genres, individually selected by Demna. These artists are invited to share their musical influences, collaborate on products, and/or produce original compositions—especially for Balenciaga. The platform also catalogues sounds created for runway shows and other activations. The development of new technology, such as wearable NFC chips, allows for special listening experiences within this ever-evolving project.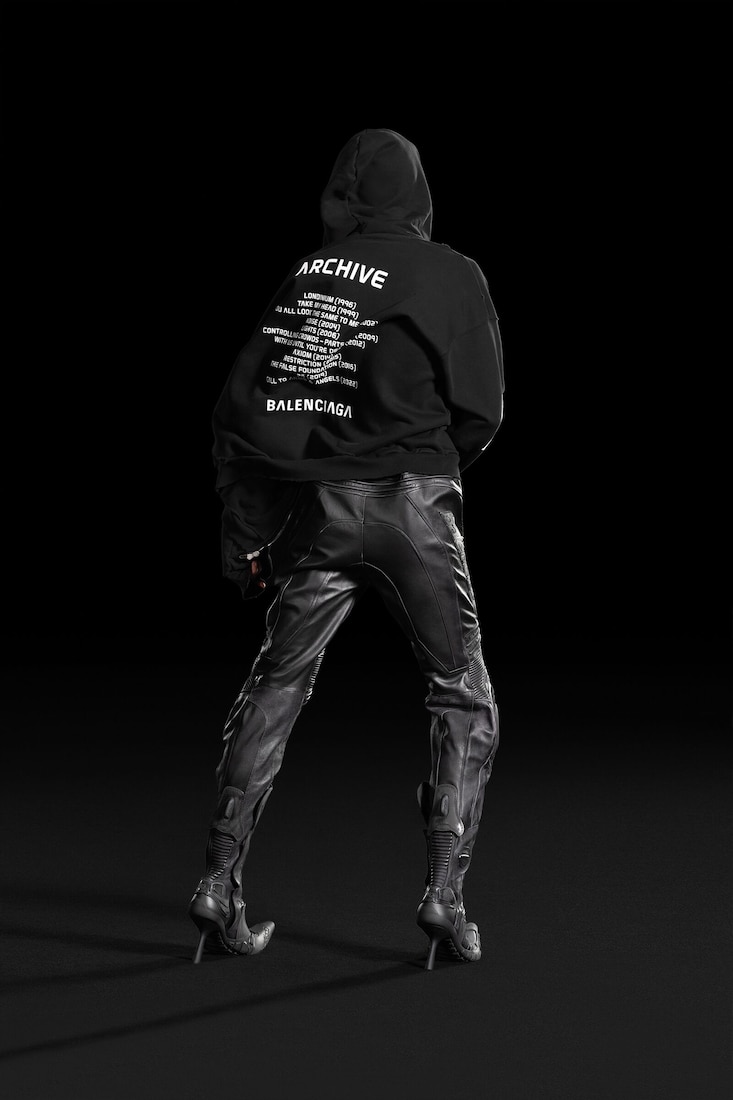 On November 20th, 2023, Balenciaga will launch the next phase of Balenciaga Music, offering a 360° experience and articulated access to participants by utilizing innovative formats."Music is a big part of my life and is an integral part of Balenciaga's culture," says artistic director Demna. "Balenciaga Music was created to share my favorite musical artists and their personal tastes and influences. We have now expanded this project to give a more personal and complete music experience with exclusive content and interactive technology. To kick off this new chapter, we selected Archive, who made an 8.5-minute exclusive track, 'Patterns,' and a 7-hour playlist, each especially for Balenciaga." Archive's 28-year history involves 12 studio albums that span electronic, trip-hop, post- and progressive rock. For Balenciaga Music, the English group have composed "Patterns," a song only available via an NFC (Near Field Communication) chip that is made in a limited edition and embedded in tags that are sewn into Balenciaga Music | Archive merchandise. Once the merch is purchased, wearers may scan the chip with a smartphone, unlocking an original listening event. These interactive garments—T-shirts and hoodies that list Archive's full discography, in white with red lettering or black with white lettering—will be available in selected Balenciaga stores worldwide and on balenciaga.com. "Patterns" marks a first for each entity involved: Archive have never collaborated with a fashion brand; Balenciaga has never premiered music via product. In addition to the exclusive track, Archive have hand-selected a 7-hour playlist meant to be played on shuffle. It populates a new Balenciaga Music hub on balenciaga.com that links to multiple streaming services, offering access from almost anywhere in the world. "Balenciaga has always stood for individuality and innovation," says founding Archive member Darius Keeler, "qualities that we've always tried to keep at the heart of Archive's creative process, too. So, when the opportunity came along to collaborate on this exciting project, it seemed like a perfect fit. I think the track that we've created is something very special." This project expands the scope of Balenciaga Music, which has consisted of dedicated playlists and accompanying merch, by introducing entirely new music that was created and recorded with Balenciaga audiences in mind, as well as a technically advanced merch series, through which this music can be accessed.
Explore and listen Balenciaga's last collaboration playlist