Pink Martini For Balenciaga Music
On September 15th, 2022 an exclusive playlist by Pink Martini for Balenciaga was released to be available to stream and download on Apple Music. Launching simultaneously, limited-edition Balenciaga x Pink Martini merchandise was available in stores and on balenciaga.com. Announcing the collaboration was a dedicated campaign starring Pink Martini fans on a custom stage wearing the limited-edition unisex merch, photographed by Francois Prost.
Spotify
Apple Music
Deezer
Amazon Music
Youtube Music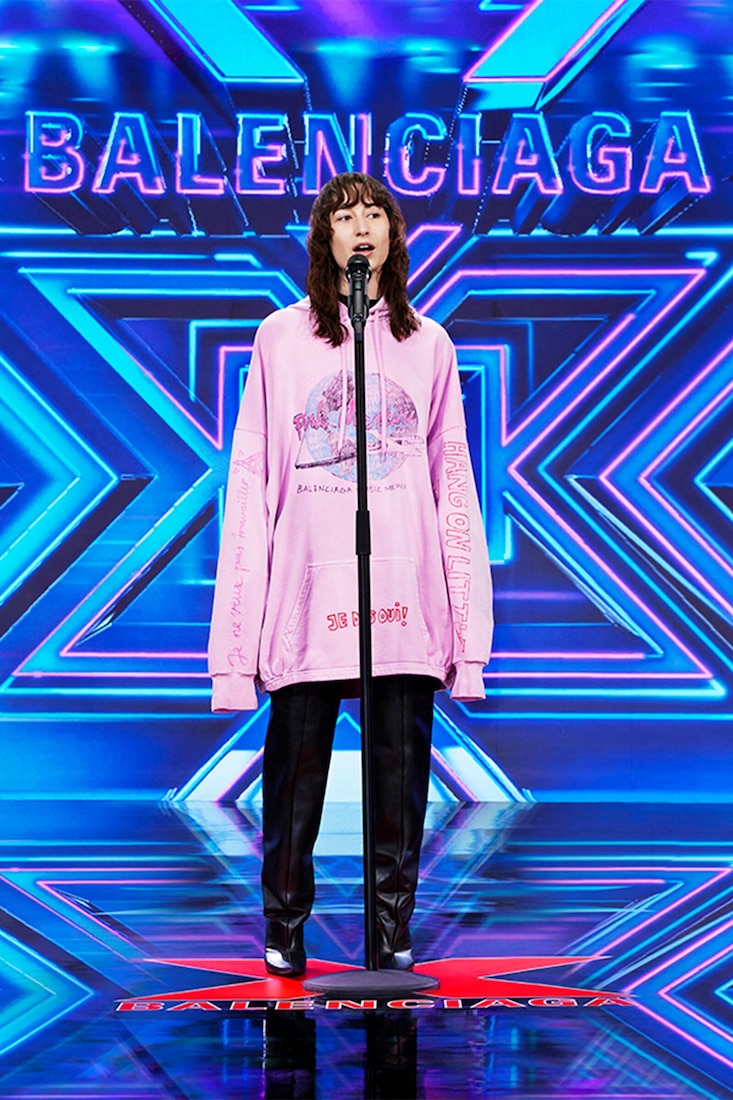 The hoodies and long-sleeve T-shirts made of 100% organic cotton feature the Pink Martini logo, depicting an airplane circling the world, with the words Balenciaga Music Merch below it, as well as lettering that references the band's albums Hang On Little Tomato and Je dis oui! (I say yes!), its song Je ne veux pas travailler (I do not want to work), and the cities in which each of the members of Pink Martini were raised. Pink Martini formed in Portland, Oregon in 1994 as an alternative to the way political events were being soundtracked. The "little orchestra" draws inspiration from music all over the world, crossing the genres of pop, classical, and jazz. As an official curator on Apple Music, Balenciaga selects artists to create original playlists. Tracks are chosen by the selected artist or group, based on their personal tastes and influences. These creators are chosen by Demna, who started off the series with his own playlist, followed by exclusive drops and limited-edition merch from RuPaul, Aya Nakamura, and Acid Arab.