GEORGE V
In 1937, Cristóbal Balenciaga established his Paris ateliers at 10–12 Avenue George V. It was at this historic address that the couturier of couturiers worked, fitted clients, showed collections, and kept an apartment until he retired in 1968.
In 2020, the building was restored to reflect the original Balenciaga interiors, part of a long-term project implemented to preserve the House's heritage and legacy.
In 2021, artistic director Demna presented the first Balenciaga Couture collection since M. Balenciaga's last, in the newly reopened Salons de Couture at 10 Avenue George V. The address is now home to the Couture Store, an innovative retail experience where patrons can find one-of-a-kind exclusives.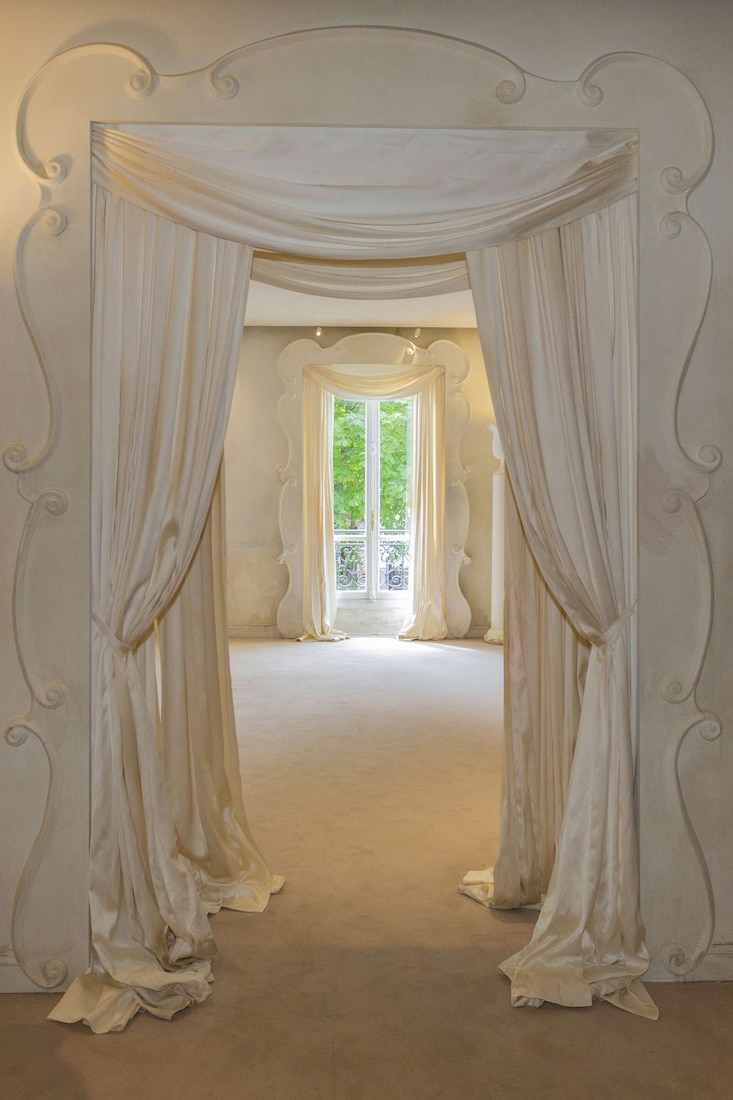 "I DECIDED TO REPLICATE THE ORIGINAL SALONS OF THAT TIME IN AS MUCH DETAIL AS POSSIBLE," DEMNA
Previous architectural iterations have been closely considered while renovating the building, originally designed by A.L. Voisvenel in 1887 and decorated by Christos Bellos under the direction of Balenciaga.
In its time, the interior design was by all accounts demure for a Couture House, its neutral tones and features typical of an apartment in the area, chosen so as not to distract from the collections.
For its reopening in 2021, the House's original off-white stucco arabesques, creaky parquet floors, and warm grey carpets were recreated and patinated to affect the untouched passage of decades. "I decided to replicate the original salons of that time in as much detail as possible," said Demna, "and in addition to create an authentically aged, dusty effect of the interior, as if the apartments were reopened after over half a century of being abandoned. The notion of time does not exist in couture to me. It is timeless in its effort for an impossible perfection."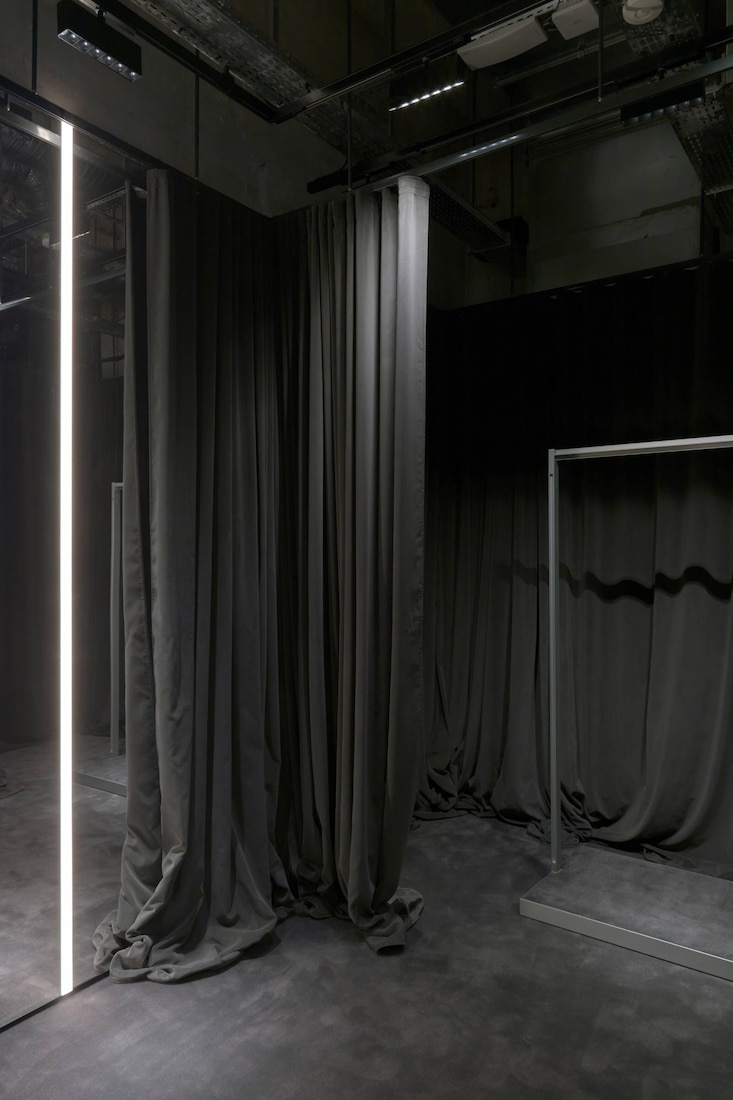 Newly reopened spaces feature high-tech updates and modern touches such as a dark, smoked glass that partitions raw walls, establishing a destination where Balenciaga's past, present, and future live in harmony.
GEORGE V COUTURE STORE