Winter 23 Campaign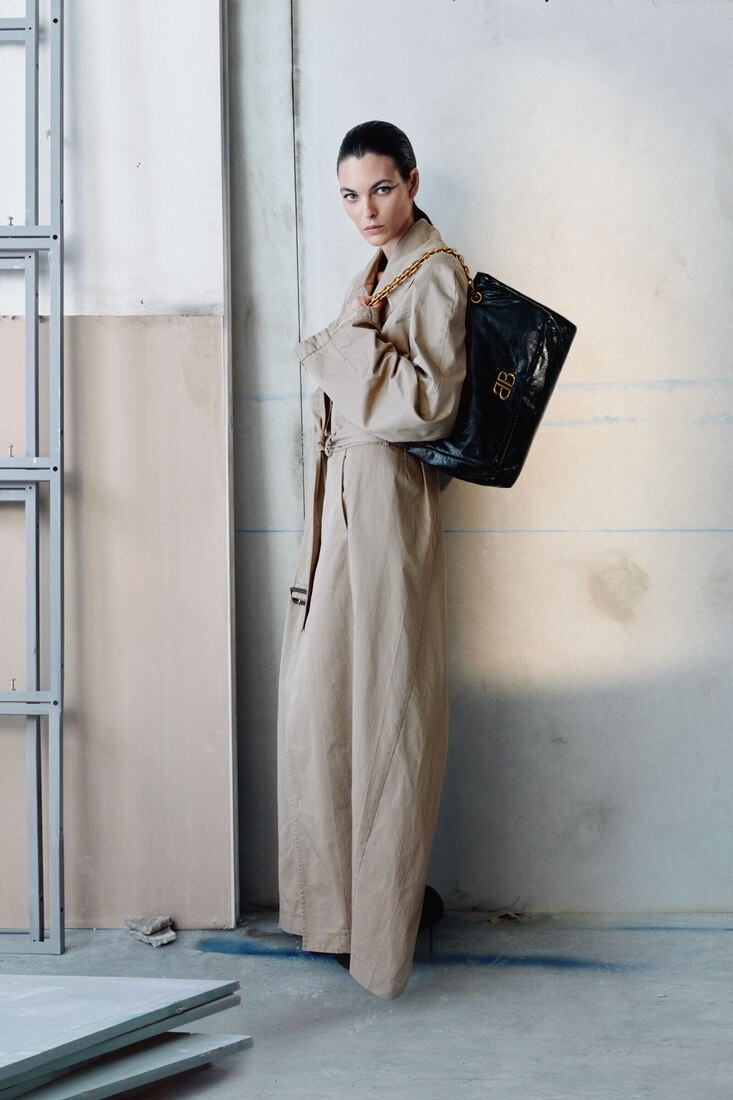 Launched in July 2022, the Balenciaga Crush Bag was first seen on the Winter 22 runway. It is exceptionally pliable, made of supple leathers that are diagonally quilted, smooth, croc-embossed, or shiny, with textures and highlights emphasizing tactility. It comes with either a chain, in silver or gold, that loops through grommets and can be doubled, or a single leather strap attached at each side.
The Crush's soft form gives it versatility and allows it the ability to collapse and expand with pressure. A deconstructed approach to the classic handbag; its curved and pointed edges iterate on an iconic Balenciaga silhouette, the Hourglass.
In 2023, the Balenciaga Crush line expands with the Sling version—a Crush bag with a leather handle instead of a chain—introduced during the Winter 23 collection presentation.
The Crush Sling's form is finished with an adjustable strap made in a matching material: shiny Paper leather.
View all Crush bags